While In Gustavus
Plan for a lovely dinner with fine cuisine at the Annie Mae Lodge or Beartrack Inn (by advance reservation). Or take a drive out to Bartlett Cove and enjoy views of the sunset over the Fairweather Mountains, in the full service restaurant at the Glacier Bay Lodge. The Glacier Bay Lodge is also open for breakfast and lunch. Wild harvest opportunities exist on the beach, and are for all to enjoy. Pick wild strawberries, blueberries, and mushrooms, or cast a line in the river by the small boat harbor, Salmon River Park or the old Gustavus Pier. The abundance of Gustavus is part of the rich local heritage. Gardening is very popular in Gustavus.
Paddle Boarding in Mud Bay
Biking & Hiking
Visitors can easily spend a day exploring the Nature Conservancy's Forelands Preserve, the beach, the dock and the back roads of Gustavus. Imagine walking the beach at tide line for many miles, crossing low-tide rivers and following the curve of Icy Strait. Gustavus also has trails that lead to river banks, upstream fishing holes, Lake Gustavus and the wild beach at the end of the runway at the airport. Many local accommodations provide bikes. The flat and open terrain makes for pleasant biking.
Dining
For your dining pleasure, there are a variety of locations that provide good food and convenience. Plan for a lovely dinner with fine cuisine (by reservation) at some of the local Inns, including the Annie Mae Lodge and the Beartrack Inn. Dinner reservations can also be made by your lodging hosts at various inns, bed and breakfasts, and at the guesthouses for the Anglers Inn and Glacier Bay Country Inn.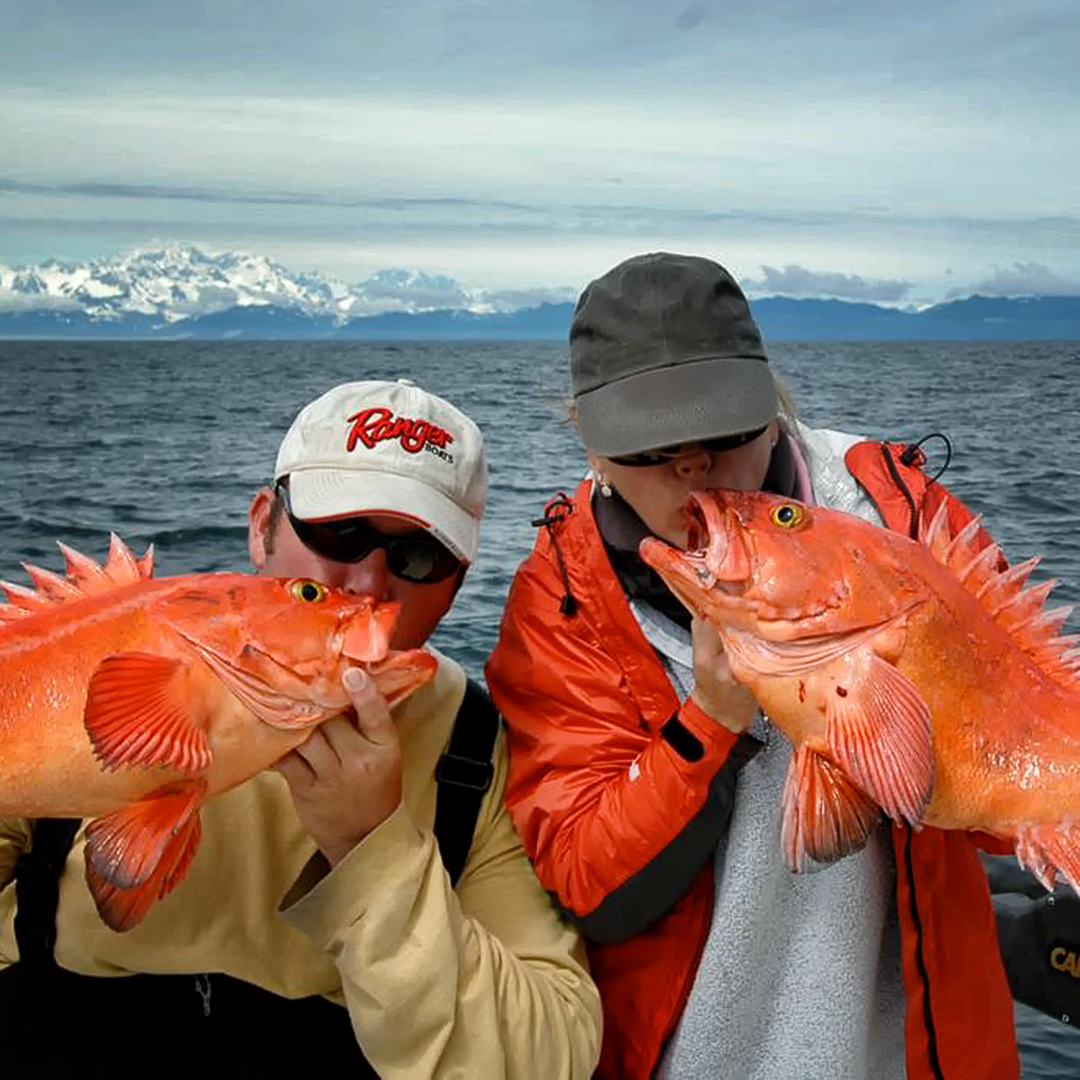 Charter Fishing
Fishing Charters
Charter fishing boats await from the Gustavus dock, located in Icy Strait, known for its protected calm waters and abundant marine resources. Marine mammals in the area include humpback whales, orcas, seals, sea lions and sea otters, and expect to see a number of marine birds. Fish in the area include king and Coho salmon, herring, and large halibut. Book through your accomodation or with the operators, usually in advance.
Glacier Bay National Park
Your Glacier Bay National Park awaits!  A catamaran boat tour of Glacier Bay National Park, operated by Aramark, departs the Bartlett Cove Dock every day. The eight-hour trips depart at 7:30 a.m. and head into the West Arm of Glacier Bay. (This is the only day trip available during the summer months.) During the shoulder season, charters by the day are available with advance reservations.
Kayaking and Paddle Board
The rugged Alaska coast offers limitless opportunities for uncrowded, pristine kayaking and paddleboard adventure. You'll enjoy an amazing experience paddling in the astonishing blue-green waters of calm coves and bays, and among haunting icebergs adrift in mystical fjords. You'll observe the amazing wildlife and breathtaking wilderness of Southeast Alaska, home to eagles, black and brown bears, humpback whales, orcas, stellar sea lions, sea otters, porpoises and harbor seals. Visitors can spend a day or several days paddling the waters of Icy Strait and Glacier Bay National Park.
Kayaking in Icy Strait
Photography
Alaska and photography... it's a perfect fusion of wilderness and wildlife — with outstanding photography, aerial photography, and photo-video opportunities. Wildlife photographers can expect to observe Alaska Brown Bears, Stellar Sea Lions, Humpback Whales, and Bald Eagles. Landscape photographers will enjoy numerous wilderness hikes. There simply is no better way to share the joy of the mesmerizing Alaskan wilderness..
Services
Gustavus has a clinic, several churches, library, a grocery store, gas station, trade members including realtors, electricians and our local utilities including our new electric company Alaska Power & Telephone.  Taxi services are a phone call away.
Shopping
Gustavus boasts a handful of gift shops. For a unique selection of art visit the Fireweed Art Gallery at Four Corners (with an organic coffee and tea shop, also serving sweet and savory crepes).  The Alaska Geographic bookstore at the National Park in Bartlett Cove carries local authors and natural history books.